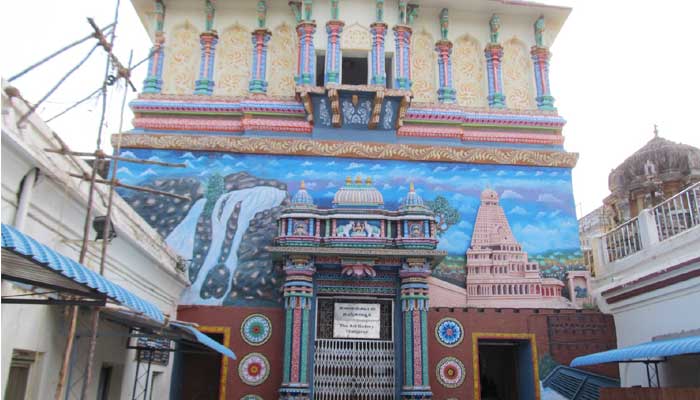 The royal objects that are on display in the museum include royal clothing, headgear and hunting weapons. On the upper floor is a skeleton of a 92-feet whale that washed ashore near Tranquebar in 1955.
Thanjavur Palace has the famous Saraswathi Mahal library, an art gallery and the Royal Museum with an interesting collection of artifacts, paintings, books and other memorabilia.
The paintings in the Darbar Hall retell the stories from the epic Ramayana. The walls and ceilings are covered with detailed stucco figures of gods and goddesses.