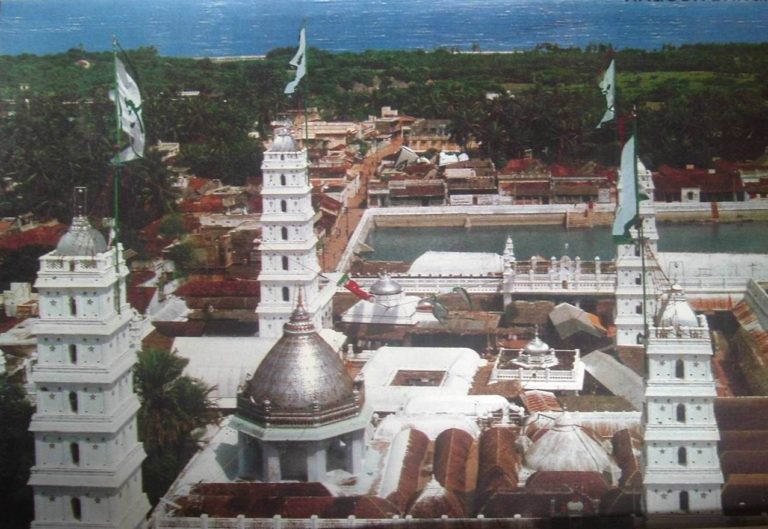 Achutappa Nayak, the king of Thanjavur during the 16th century, donated 200 acres (81 ha) of land to the entourage of Shahul, after the saint cured the king's affliction. The dargah was built on a part of the land donated by Nayak. Shahul Hamid is believed to have predicted his death and advised his adopted son Yusuf about his burial location and rites to be performed after his death.
Yusuf performed the rites as per the instructions and decided to stay there for the rest of his life. A mausoleum was constructed over the grave. Devotees of Shahul, who continued to believe in his powers after his death, venerated the site of the burial. The shrine was initially a smaller one and gradually gained prominence.
Pratap Singh (1739 – 1763 A.D.) the Hindu Maratha ruler of Thanjavur prayed for a son and built the tallest of the five minarets called Periya Manara locally with a height of 131 ft (40 m) once his wish was fulfilled.